New York Academy of Medicine
1216 5th Ave, New York, NY 10029
Guest Telephone: (212) 822-7200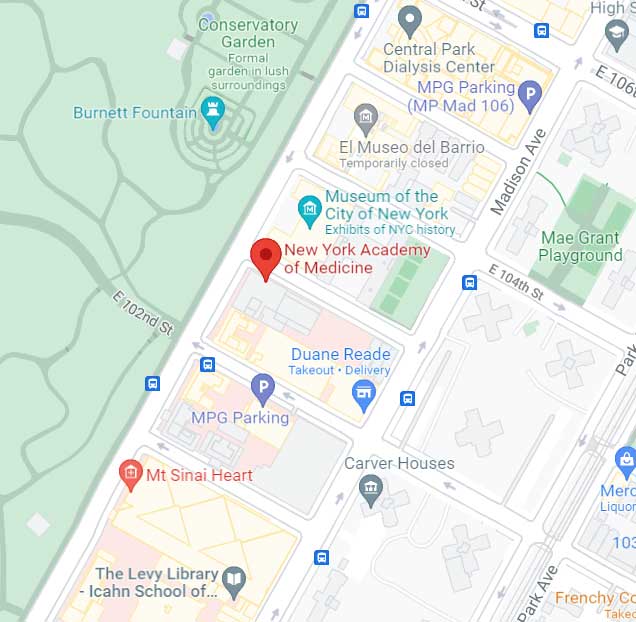 A block of rooms has been reserved at the Grand Hyatt New York Hotel for attendees of the 2019 New York Transcatheter Valves Symposium at a special reduced rate of $359.00 single or double occupancy (per night), plus tax. To receive the discounted room rate, reservations must be confirmed by Tuesday, November 12, 2019. After that date, reservations will be subject to space and rate availability.
Please note, December is a very busy time in NYC. Hotel rooms will be scarce and your room rate will increase if your reservations are not made prior to the cut-off date.
Please contact the Reservations Department directly at (212) 883-1234 to request accommodations. When making your reservation, please be sure to mention that you will be attending the Mount Sinai Hospital Cardiology or the Valve Symposium.
The Grand Hyatt New York Hotel is located in midtown Manhattan. The hotel is 45 minutes from LaGuardia Airport and 60 minutes from the John F. Kennedy International Airport. Yellow Medallion Taxi service is available from LaGuardia Airport for approximately $45.00 (one-way) and is available from the JFK International Airport for approximately $75.00 (one-way). Rental car services are available at both airports.